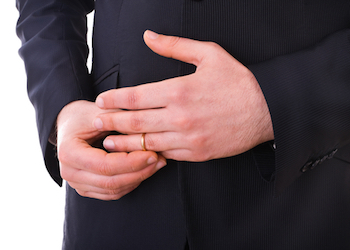 Once upon a time, when you took your vows to be committed to a life together, you never had a thought about the word "betrayal". Yet, it is happening everywhere, every day, with and to people who never expected to be drawn into such a shady tryst, nor be the victim of one.
The pain, the anger, the shame, the devastation to the very foundation of trust…. I see it every day of the thirty-four plus years of specializing in relationships and trauma. It falls under both categories. And yes, relationships can be healed, and trust re-built on solid ground, and a deep emotional intimacy created. However, at what cost?
Here are some pointers to avoid such pain and rupture to your relationship:
Maintain intimate, honest communication with each other every day. If you can't get there, get help!
Nurture your partner with kindness, attention, respect, and affection. Affairs are not only about sex.
Close the doors to old romances. It's too risky for feelings to get sparked. Jealousies, too.
Avoid possible temptations with lunches and happy hours. When there is an attraction, or flirtation, you can find yourself slipping into fantasy and then taking it to another enticing level.
Your sexual relationship with your partner should hold deep feelings of bonding and affection, as you pleasure each other.
Keep it interesting. Variety is necessary to sustain a lifetime interest. Toys, fantasies, porn, whatever – as you experience the joys of sexual freedom within your relationship of trust and love.
Date each other. Keep love alive by being attentive to the needs and desires of each other. Do little surprises, love notes.
Avoid avoiding sex because of being tired or distracted or angry. Pleasure your partner if they have a strong need.
Don't be selfish.
Remember that your partner is attractive to other people, too. See them through others' eyes. That should help you to remember – keep your partner feeling desirable. Don't wait until someone else does that.
Integrity is not just a strong word. It is a way of being. When you sell out, you diminish yourself! The price to pay is often shame and depression. You lose the respect of others – and yourself.
Commit to investing your energy, your heart, every day in your life and commitment to each other. Keep them both safe!