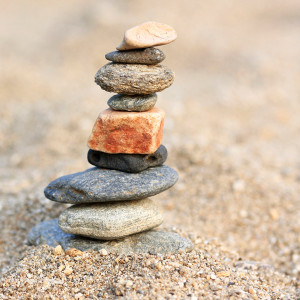 by Jane Kramer~ There is nothing like the heartache of parents watching our children struggle in life. Whatever the special needs of our children are, we want our children to fit in, feel comfortable and live happy, productive lives. Sometimes we even go beyond our comfort level as we strive to make life better for them.
Those efforts can leave us feeling depleted, frustrated and unappreciated. We judge ourselves and wonder if we are doing enough. Who is caring for us? That is our job too.
What can we do to gain balance when we feel so overwhelmed? Let us talk about four steps to start the process.
1. Recognize and Acknowledge What We Do
Start by writing down or recording all the ways you care for your family. Acknowledge and congratulate yourself for all that you do! We often do not give ourselves enough appreciation for what we do. We are busy looking at what we haven't done or what we think we should do. It expends our energy when we are always criticizing ourselves and when we feel guilty because we think we must do more.
Look at the list. What tasks are truly important? Where can we enlist the help of others? Give yourself permission to ask for help. You do not have to do all of this alone. Look to your family, friends and community resources for support.
2. Recognize and Acknowledge What Your Child Can Do
Make a list of what you love about your child. What gifts and skills does he or she have? So often, we assume what our child can and cannot do. We forget to consciously evaluate when we can do more to empower our child to succeed rather than doing something for them.
One of the most difficult roles of a parent is to nurture our growing child to be as independent as possible. Ask yourself what you can do to grow your child's self esteem and abilities. Perhaps writing down your intentions is helpful to clarify your ideas and make them more accessible when you want them.
3. Let Go of What We Cannot Control-Release Expectations
Yes, this is difficult! Think about what you can control in caring for your family. What is out of your control? Write it down. Give yourself permission to be okay with what you cannot change. Look for the steps that feel right to you that you can do. List what you can do and what you want to do differently. Congratulate yourself on what you can do!
Some families do well with family meetings each week to map out their schedule, note the successes and discuss what needs to change and how you can do that together. Make it fun. Include the children in making suggestions. Maybe even plan joyful activities for the family for the coming week.
4. Create Conscious Steps to Care for Ourselves
This is the most important step on the way to achieving balance. After the first three steps, you are beginning to see all the ways you care for everyone else. It can be amazing to stand back and look at what you do! Now, take note of what you do to care for you. How do you feel about this list? How is it nurturing you?
If you had all the time in the world, what would you do to take care of yourself? Write it down. Include the big dreams as well as the smaller ones. For many people, creating time is one of the biggest hurdles. You are worth it. Sometimes just helping yourself gain a little energy through good diet, exercise and relaxation helps you to accomplish all the things you really want to get done.
Start with the small dreams. Build in some baby steps to reach them. What do you need to do to take the first step? What kind of help do you need to make it happen? How can you take the time to build your relationships and whatever makes you feel happy?
You will begin to feel in balance when you take the time to think about caring for you and appreciating all that you are.
"You are very powerful, provided you know how powerful you are." ~Yogi Bhajan