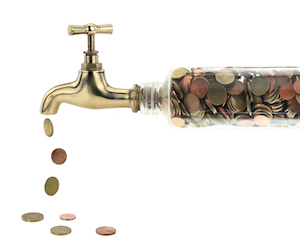 Recently, a client of mine lost his wife after a long illness. The husband, my client, is quite elderly and needed assistance with some of his daily activities. Every time we engaged the services of a Caregiver for him he would fire them immediately for various reasons.
He eventually on his own, outside of an Agency, found someone much younger to help him. After his wife died this person developed a closer and closer relationship. As time went on he relied on her more and more and began to refer to her as "a friend".
For over 25 years this client trusted me for his investment and estate planning needs. No changes would be made without first consulting me. Much to my shock and the surprise of his children he very recently informed me that he was terminating his trust, changing his estate plan and moving his investments to someone his "friend" was working with. He was also introduced to a new attorney by his "friend" to change his estate plan. We of course, spoke with his children and expressed our obvious concerns and they are looking into what may be potentially financial abuse.
I recently read an Article, "What to Do If You or Someone You Love Has Been Financially Exploited". According to the Article, "Most commonly perpetrators of financial exploitation – which can range from stealing Social Security checks to taking over assets – are family members, caregivers or others known and trusted by those who are victimized.
Even though my client is not mentally impaired his loneliness made him susceptible to a "friendly" voice. The article recommends and I wholeheartedly agree, that you should "check in with vulnerable elders to reduce isolation and loneliness, as those are factors that increase their likelihood of being exploited".
Living and working in a County that has a very large concentration of retirees stories like what I just shared are unfortunately not too uncommon.