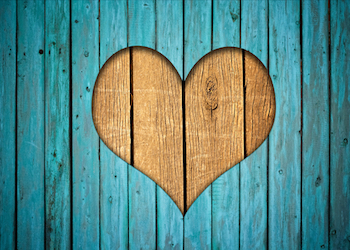 February and Valentines Day bring relationships into strong focus. Valentines Day is celebrated by many people with all its traditions of heart shaped everything, candy, cards, flowers, gifts or surprises and dining out together.
Whatever your choice, telling your loved ones how you feel about them can be fun and meaningful. If you are not in a relationship with someone, consider using this time to love yourself and do something meaningful for you! Self-love is critical to happiness and the key to strong relationships with others.
I also take the opportunity to remind myself how important the heart is beyond simply pumping blood. Many are not aware that the heart is a vital part of your own spiritual well-being and happiness.
The heart has capabilities important for communications throughout your body and for connecting with the brain for decision-making, steering the correct path in life and for connections with other people.
One of the primary purposes of the brain is to protect us. Many functions have been critical for the survival of the human species. While its features are important, many of us struggle with an over dependence on our brains since it plays such an active role in our lives. However, it has a tendency for unhelpful negative thoughts, and beliefs that can impact happiness.
The heart, on the other hand, is gentle, quiet and subtle, yet more powerful than the brain. Scientific efforts have been underway for years to actually measure some of the powers of the heart. A short video summaries these.
The Heart Math Institute has spearheaded much of this work. They also discovered that the qualities of your heart include:
It is the core of your authentic self
It provides greater discernment and intuitive clarity
It drives a deeper connection with yourself and others
It is the source of emotions like love, care, appreciation and compassion
It provides the ability to overcome obstacles
It is the Hero within
There are a number of videos on the web presenting the findings of these studies and their implications for living well. Here is one short summary.
This is interesting information to remember as you review and celebrate your relationships with others or with yourself. Give your brain a much-needed break and listen to your heart. Consider spending time doing "heart work" for yourself. One way to achieve this is with open-heart meditation.
This investment will bring you in touch with your heart and the guidance it can provide and will improve heart-brain communications leading to better coherence and decision making, peacefulness and appreciation for yourself and others.
My experience with this has been surprising and meaningful. My open heart has never let me down and connecting with it has changed my life for the better.
Becoming a true lover of life is awesome!