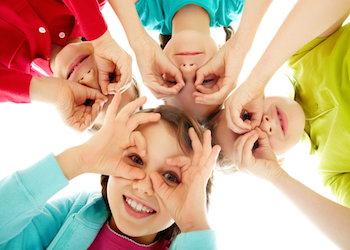 As a parent with an autistic child, there is a lot you can do to help them overcome their challenges. However, you need to be emotionally and physically strong to help them. Granted, caring for yourself is not optional, it is necessary.
After your child is diagnosed with Autism Spectrum Disorder, you need to learn as much as you can about ASD. This way, you will be better equipped to deal with your child's hyperactivity, lack of sleep and any other condition that comes with ASD. You need to be your child's expert; identify triggers to disruptive behavior and positive response and adjust accordingly. Lastly, you need to accept your child with all their quirky behavior without giving up.
Below are simple tips to help your child thrive.
1. Create Stable Structures and Safety for Your Child
Children with ASD have challenges applying lessons learnt. For instance, you might bring them to a therapist where they learn a lot. By the time the child gets home, they may not remember to apply what they learn at the therapist. Same case applies with what they learn in school. To help them thrive, create consistency; continue the teachings of therapists and teachers at home.
At home, you need to stick to a schedule. There should be regular times for play, meals, therapy and bedtime. There should be no disruptions to this schedule. You also need to positively reinforce good behavior.
2. Connect With Your Child, Learn To Read Nonverbal Cues
Connecting with a child with ASD is challenging. However, as a parent, you do not need to talk to them in order to bond. You communicate to them in different ways; the way you talk to them, look at them or even the way you touch them speaks a lot.
You should be observant for nonverbal cues such as facial expressions, sounds, and gestures. You should observe what they do when they are hungry or tired and when they need something. This way, you will minimize disruptive behavior. Observe activities that make them happy and activities that disrupt their happiness.
Lastly, pay attention to what your child is sensitive to. Children with ASD are likely sensitive to light, touch, taste, sound or smell. If they do not love certain sounds, keep them away from these sounds.
3. Help Them Sleep Better
Children with ASD are hyperactive; they barely sleep at night or they sleep way after wake-up time. As a parent, you need to help them sleep better. One way to do that is to feed them right; ensure they eat at least two hours before bed time, they do not take stimulants at night and they do not take water or any liquid that will make them wake up at night to go to the bathroom. You should also reduce disruptions just before bedtime. Switch off all electronics that might disrupt your child including phones and TV.
Your child's room should be very comfortable with warm weighted blankets, a comfortable mattress and curtains that block out all the light. A comfortable bedroom makes it easier for your child to fall asleep. If your child cannot relax, lightly massage them before bed time.
4. Personalize Your Child's Treatment Plan
There are many treatment options available for children with ASD. As a parent you may not know which treatment option is the best for your child. Because your child is unique, you need to have a personalized plan. Teachers and therapists may recommend different plans but you know your child better. And again, there is no treatment plan that fits the needs of all ASD cases.
When creating a treatment plan, consider your child's interests, behaviors and how they learn. A good treatment plan should build on the interests of your child, it should involve you as the parent, it should teach difficult tasks in a series of simple steps and should reinforce good behavior.
Basically, the individual needs of your child should determine the treatment plan. Some treatment plans you should consider include speech therapy, behavior therapy, physical, occupational, and play-based therapy.
5. Seek Help and Support
Parenting is never easy. When you have to parent a child with ASD, it gets even more demanding. To be a good parent to your children, you need to care for yourself. You should not take on everything as this will wear you out; seek help from your spouse, your relatives, respite care and even go for free government services ASD children.
You should also attend ASD support groups where parents meet to discuss issues affecting them. It is in these support groups that you can express what you feel. Here, you also get help and tips to help your child from other parents. Again, in these meetings, you see you are not alone and this motivates you to help your child even more. If you feel burnt out, take a vacation and you will be okay.