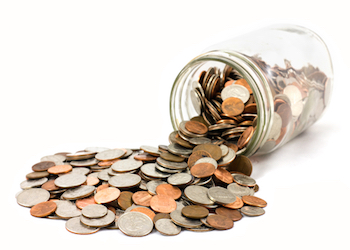 A few months ago my brother called to tell me he located unclaimed money for our Dad who died almost 10 years ago. It turned out to be a telephone deposit account for the business he sold 20 years before his death.
Do you have unclaimed property? The property may be a bank account, an insurance reimbursement, a brokerage account with a cash balance or it might be uncashed travelers' checks, all of which you totally lost track of when you moved from your prior residence.
With some states not being able to balance their budgets they seek other sources of revenue. Seizing certain unclaimed property can turn out to be a positive line item in their budget. In July, 2014 Executives International Daily wrote,
"Unclaimed property collections in Delaware make up the third largest form of state revenue behind only personal income and corporate franchise taxes. In 2013, these revenues are projected to exceed $500 million, and the overwhelming majority of these collections go directly to the state's general fund. On average, less than 2 percent of collections are returned to the unclaimed property owner."
Some states consider an inactive period of time within which to seize property five years. In some other states the period of time is as little as three years.
The concept is for states to safe keep inactive or dormant property until claimed and are required to find the owners. You remember scanning those long lists of unclaimed property published in the newspaper. What happens when you discover your name or that of a deceased relative? You need to file a claim with the state to reclaim the property. Proving ownership can often be very time consuming requiring you to complete a lot of paperwork. My brother and I decided that the cost of resurrecting the ownership our dad's business as well as getting updated papers from the Surrogate's Court outweighed our pursuing the collection of the deposit account.
How can you find out if you have any unclaimed property? You can visit Missing Money, the Web site of the National Association of Unclaimed Property Administrators. This is a very simple way to find out if there is property owed to you or your family. Not all states are in this database. To find out if your state participates go here. Remember if your current state is not in the data base a state you moved from maybe in the data base.