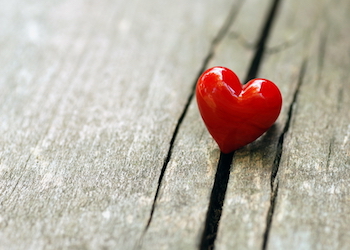 Love presents a challenge to me personally, having found a man who ticks most of the boxes on my "love list". He is the perfect gentleman, intelligent, active, tons of friends and family, a good listener, authentic, inventive and was a compassionate teacher with staff that worked for him. Exactly what I am looking for- it's amazing.
But timing is everything and it just so happens that he is recovering from a broken relationship, an ongoing job search and a death in the family. The truth is, his current life situation is a challenge to me as well as to him. How can I help him while holding on to what might be? It has become a very careful, new type of balancing act.
Life is basically a challenge of self-evolution and finding out who you are and why you are here. I guess this situation fits that bill and this relationship is thrusting these questions upon both of us.
In this situation, the first challenge is to ensure that I love myself, since I cannot love someone else if that is not true. Second, is to have compassion for this wonderful man and to try to see the world from where he is at the moment. Third, is to identify what talents, thoughts and tenderness I can conjure up to help him and fourth, suppress the fear of getting hurt.
During some recent soul searching, I found a quote,
"Love someone not because of what you can get but what you can give."
I recalled another relationship where I treated a man with unconditional love and it enriched both of our lives, even though the relationship ended for unrelated reasons. Although that ending was painful, I relish the memories of the good times and I now feel free to evoke those feelings again, despite the risk.
Although this new, gentleman needs space and time to heal, he is choosing to spend some of his time with me to get to know each other and perhaps to help sooth some wounds. We both agreed to simply see where it goes.
I was inspired by some words from Mark Nepo, author of, The Exquisite Risk: Daring to Live an Authentic Life.
"They say that spirits make music
by moving through the breaks in what is living.
If so, the work of love is to hold each other and listen."
Even though there is no certainty that the relationship will grow or flower, I find the endeavor worth it, with no losers. No matter what happens, we both gain.
I get the benefit of happy, helper hormones and knowing myself better and he feels love without the traditional and conditional relationship requirements. We can just "hold each other and listen". It is a little bit scary but I know that growth often takes place outside your comfort zone.
With the right perspective and absence of expectations, I feel that loving someone is a winning proposition for everyone and I am enjoying every minute I have to love this man and myself. Let's see where it goes!