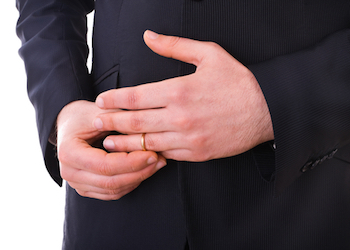 After possibly years of reflecting, discussing, evaluating circumstances, planning the best time for your divorce, as well as dedicating time and energy to negotiate a fair and reasonable settlement for both sides, your divorce date has been scheduled!
The day of your divorce is a life path milestone.As such it deserves a plan on how you will recognize and honor the conclusion to all your well intended hopes, dreams, plans and effort which you gave and invested in your marriage.
Here are a few suggestions for defining your divorce day as a positive benchmark.
Identify some of the major ways you hope your divorce will benefit you.
Some of these may offer immediate relief, such as if your soon to be ex had behaviors which compromised areas of your personal life.
Anyone who divorces a spouse who name called, lied, deceived, was addicted to substance, alcohol, or certain behaviors will likely feel a sudden unburdening on their divorce date.
The post divorce road built on reshaping relationship priorities, balancing self-interest with that of others, a change in criteria of who is trustworthy, re-assessing the cautious/spontaneous response to circumstances and others, takes much longer to develop.
Thankfully you now have the freedom to do this!
Acknowledge your losses due to divorce
The gain of removing the above obviously damaging conditions in your life has the counterpoint of eliminating familiar and possibly enjoyed daily routines, patterns to holiday celebrations, and some degree of satisfaction with overall life structure.
Recognize Complexity and Dual Emotions in Your Now Completed Divorce
In the immediate phase post divorce, the sadness, hurt and anger which had to be put on a shelf during the divorce negotiating, now has a chance to release.
If, "what could have been and didn't happen", is a theme post your divorce, give it respect and reflection.
As your new life unfolds and requires more energy and focus from you, the attachment to what was, will become less attractive,
What do I actually do when I walk out of Court?
Primarily, be generous with esteeming yourself for completing a difficult phase of your life.
As long as you plan your divorce day with intention to mark the end and start of an entire life phase, your decision will be the best one!