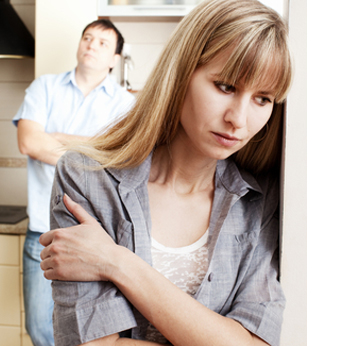 by Catherine Allen~How do I protect my assets in the event of a divorce?
If protecting your assets during a divorce means that you want to keep all of your money, property, and possessions out of your soon-to-be ex-spouse's hands, you're probably out of luck. Any assets acquired during marriage are considered marital property and must be divided according to state law.
If you live in a community property state you and your spouse must split any marital assets equally. However, in all other states, assets must be divided equitably (fairly) rather than equally. Not sure if you live in a community property state? You can find a map of them here.
How is property classified for divorce purposes?
Within these two categories of states, property may be classified as either separate property or marital property, but again, these definitions will vary depending on your state. Therefore, it's important for you to know how your state classifies property. For example, one state may mandate that separate property consist of gifts, inheritances, and property owned prior to the marriage, and that such items will not be divided between the spouses in the event of a divorce. Another state may proclaim that all property owned by the couple is marital property, subject to division at divorce–it doesn't matter who inherited what.
What should you know about property division?
Property division is a complex area, encompassing such subtopics as the marital residence, debt, and retirement plans and QDROs. It also involves a number of other areas as well, including: classification and valuation of property, hidden assets, family businesses, and structuring property settlements.
Don't shortchange yourself by overlooking hidden assets. For instance, you may know your joint savings account balance and what possessions you must divide, but do you know the balance of your spouse's pension plan? Does your spouse own a prepaid life insurance plan? Does your spouse have retirement funds (e.g., 401(k), IRAs) in his or her own name? These things will be considered marital assets as well.
Finally, don't forget about debt. In general, you'll be responsible for any debt acquired during the marriage, even if you didn't run up the debt yourself. Make sure that the divorce settlement states who will be responsible for paying off all debts, and close all joint accounts.
You may find it helpful to complete a personal financial statement before you meet with a lawyer.
Your best protection is to make sure that your interests are represented. Hire an experienced attorney who will help you negotiate a fair settlement and a financial professional to guide you through the financial implications of divorce.
The opinions voiced in this material are for general information only and are not intended to provide specific advice or recommendations for any individual. The information provided is not intended to be a substitute for specific individualized investments, tax planning or legal advice. We suggest that you consult with a qualified tax, legal advisor, and financial professional.