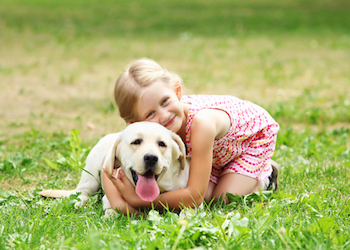 In this day and age, there are very few of us who don't have personal knowledge of children with special needs. You may be a parent, a sibling, other relative, or a close friend of a child who has physical and/or mental challenges. Whether it be Autism, Asperger's, ADD/ADHD, Down Syndrome, Cerebral Palsy, Post Traumatic Brain Injury, Type I Diabetes, Severe Food Allergies, Growth Disorders, Cancer, or any other health issue that impedes a child's ability to navigate through their lives as well as their peers, it becomes difficult to find ways to enhance their experiences and participation to live their best lives.
Most children want to feel connected and as if they belong without feeling judged. Most children wish to communicate their needs and thoughts but may be unable to do so to be understood. Most children want to feel accepted and loved unconditionally. Most children want to feel safe, or may require calmer environments in order for them to open up to those around them. Most children want to experience joy and laughter, a sense of accomplishment, and a sense of adventure, no matter how they are compromised. And some children, even at young ages, wish to live a life of purpose.
Just as adults have preferences and talents, so do children. All children have preferences and talents, therefore so do special needs children. The goal is to find what has the best positive impact and brings the most joy or feeling of fulfillment to them despite whatever compromises them.
NATURE
The benefits of spending time in nature are endless. The stimulation of colors, smells, textures, and quieter sounds without feeling overwhelmed can enhance development and mood. When gardening is part of that Nature experience, children can feel a sense of accomplishment, see the "fruits of their labor", find ways to engage in teamwork and also increase potential for social interactions. Studies conducted relate gardening and time spent in nature environments proved to enhance focus, prolong attention, and have a calming effect on the spirit. When removing some special needs children from a formal classroom setting to an outdoor setting, utilizing a "bugs versus books" education, encouraging creativity, and offering a sense of adventure, some children tend to open up and begin to be more social and communicative. Gardening also helps some children that have difficulty when food sensitivities or Type I Diabetes must alter their diets. The hands on experience of growing food, herbs, and spices may make it easier for them to be enthusiastic with dietary restrictions or changes. The fresh air and sunshine also have healing and therapeutic benefits for everyone, not just special needs children.
ANIMALS (PETS, SERVICE, AND THERAPY ANIMALS)
Some special needs children feel like they don't belong. They may feel ostracized by their peers. They may not feel safe. And they often feel judged. Connecting with pets, service and therapy animals, or exposing them to settings with animal therapy helps them to feel accepted and loved unconditionally. In some instances, feelings of safety are augmented. Studies do show that children are often calmer and happier when animals are involved daily or frequently. The two animals that currently have the most documented studies are dogs and horses, but other animals are being considered as part of therapy or as a pet for special needs children.
THE ARTS
Special needs children can benefit from exposure to and participation in all the arts, even if modifications are necessary. Music has been shown to be a way of communication of feelings when verbally compromised. It also has been shown to enhance brain development, focus, and dexterity along with decreasing the threshold for frustration in some instances. Dance, in addition to the benefits of physical movement and activity, improves motor function, cognition, memory and also socialization. Painting, drawing, coloring, sculpting each bring the same types of benefits. It may be easier for some special needs children to communicate through their artwork. These too can enhance focus, motor dexterity, brain development, and a sense of accomplishment with their artwork.
Exposing special needs children to Nature, Animals, and the Arts based on their preferences, abilities, and needs will overall enhance their lives. The improvements for them can be singular or exponential. Only by trial and assessing their response will you note which has definitive benefit or is pleasurable for your child.
Caring for a special needs child is never easy. Exploring some of these suggestions can have a dramatic and positive impact on them, you, and your entire family dynamic. There may even be career potential for some children in the form of life skills which can be utilized in their future search for job placement when possible. But no matter whether it is just for enjoyment or career opportunity, these all possess some improvement potential for the lives of the children both in short and in long term.
Wishing you health, the strength and support you need as caregivers for a special needs child, and living your best life.