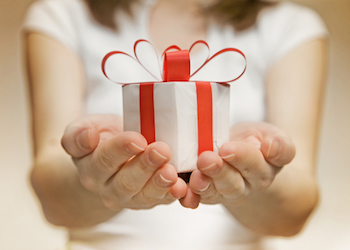 The holiday conflicts we often experience have to do with people and things that don't fit in with our way of thinking or being. Yet we all want to belong and feel accepted. I recently began reading Brene Brown's newest book entitled, Braving the Wilderness, and thought- "There's a description of family holidays for a lot of us!" Consider the people you can't tame, the feelings that can get out of control, how to navigate being yourself in a sea of other people's agendas and beliefs, and you get the idea.
A quote early in this research professor's book is worth contemplating here. "Belonging is the innate human desire to be part of something larger than us. Because this yearning is so primal, we often try to acquire it by fitting in and by seeking approval, which are not only hollow substitutes for belonging, but often barriers to it. Because true belonging only happens when we present our authentic, imperfect selves to the world, our sense of belonging can never be greater than our level of self-acceptance."
Hmm, so, belonging is about being comfortable in our own skin wherever we happen to be. It's not about them, it's about you! Here are four ways to create greater self-acceptance towards smoother, happier, holidays this year.
Set some boundaries. Many of us tend to overcommit to keep everyone happy. This year, don't promise too much to too many. When thinking about events, planning, hosting, buying, be honest.
Ask: What is reasonable for me to take on? What matters most? What can I let go?
Make requests for what you need. The martyr syndrome can kick in when we try to accomplish preparations, shopping, logistics without assistance.
Ask: What help do I need? When do I need it? Who will I invite to help?
Decide to treat others as you would like to be treated. Don't play the blame game or try to make anyone else feel bad, because they don't match up to your idea of how things should go.
Ask: Are they doing it to me, or are they just doing it because that's who they are?
Don't allow others to control you; speak up for yourself. It might be a good time to try out some courage instead of sitting back and letting the same scenarios play out. See what you can do to stand up for yourself if it's over something you value.
Ask: Won't I love myself more and be freer for taking this risk and moving through some fear?
"True belonging", as Brene Brown says, "doesn't require you to change who you are; it requires you to be who you are." Give yourself the greatest gift of this holiday season-the courage to accept, love and be yourself. You will gain a greater sense of belonging- even in the midst of the typical family shenanigans!