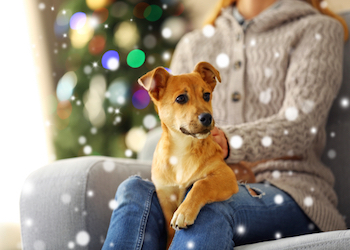 I just finished browsing scores of online articles on how to celebrate holidays if someone in your family is an alcoholic, if someone is hospitalized, if someone is newly separated or divorced, and if someone is a new resident of their particular town.
My point was to see whether there was a "normal" way to celebrate holiday season. And, to see if most people had stressed circumstances or fit into the mythology of everyone being part of a group of smiling, well dressed, healthy looking family members and friends opening gifts, eating bountiful rich food, in a tidy, well furnished home.
Basically, the list of people who have unusual circumstances is greater than the standard we assume exists for everyone except our own selves.
I'm glad our culture is at the point of empathy and understanding for when someone has extraordinary unique circumstances.
I'd like to encourage that even if you are not faced with extremely absorbing or demanding situations, you celebrate this holiday season in a way which respects who you are and whatever are your particular life priorities now and your current feelings.
Start with an introspection on what you feel would be most supportive of the holiday values you esteem the most.
The spirit of love for all people, and proverbial light sustaining itself during the darkest time of year, can come in many ways.
Life is always changing so what feels best this year, which was especially harsh, upsetting, and disappointing for many of us, may be different than what felt right to you last year, and compared with future holiday seasons.
The only "given" is to be flexible in your decision on with whom to spend your holidays, where you'd like to be, and the mood which you'd like to create.
A key feature to avoid in order to reach the goal of valuing your own needs is a sense of guilt to celebrate holidays in a way which feels right to you.
"Guilt" is feeling obligated to someone in a way which ignores your true sense of self.
"Duty", "obligation", " responsibility", are ways to fulfill an obligation which also recognizes your free choice on whether or not to do so.
You'll know the difference by whether you feel dread, which is guilt, or a sense of honor and dignity to step into your sense of duty.
I hope you will have good times during this holiday season!