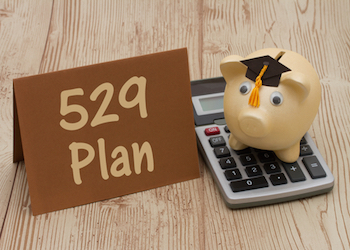 We hear a great deal about how "529 Plans" are a popular way to save for college. Yes, a 529 plan has a place in certain portfolios, but not all. Unfortunately, the firms and the representatives that sell these products, and the professionals who recommend them, do not usually understand how they actually work in connection with the college financial aid system.
Furthermore, consumers seldom know about possible alternatives. For stockbrokers, this is just another financial tool, market-oriented, commission-driven, but with certain tax advantages. However, while so many of the wire houses sell these and the media often promote them, the fact remains that there are a number of negative implications which families are hardly ever made aware of. Here are some reasons not to use a 529 plan:
1. A 529 plan is a countable asset for FAFSA purposes (Free Application For Federal Student Aid). Many of the tax advantages of the 529 plan are offset by being a countable asset. It reduces the potential amount of financial aid a family might otherwise receive.
2. If you are a grandparent, for example, who wants to be helpful, the 529 asset is not countable, but the income from the plan which is used for college is attributable to the student as untaxed income. That will reduce financial aid by 50% of the value of the gift which can have a severe negative affect on receiving aid by an uninformed family . There are better ways for relatives to pay for college and specific times to pay.
3. The funds are invested in the stock market and are not guaranteed to be there when needed. Ask those families applying to college in 2000 and 2008 how this worked out for them. We believe that if a certain amount of money is needed at a particular time, it is better to have guaranteed income sources that one knows will be available when that time comes around.
4. If the parent/owner dies the day after establishing such a plan with let's say $100, then that is all that's available for college. We prefer to use programs that can pay for the entire tuition in such eventuality.
5. If the fund is never used for college, there is a 10% penalty on any gain and ordinary income tax will have to be paid as well on that gain.
With all that being said, if a family will definitely not qualify for "need-based aid", such as two doctors having a large joint income, then the tax advantages of a 529 plan make more sense, but only as one part of a savings program. Countability may not be an issue, but the lack of certainty and guarantees may still be of concern.