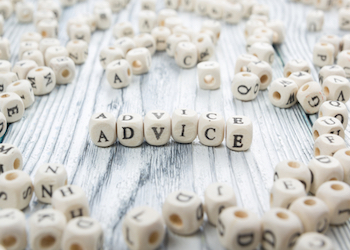 There are few, if any, who stand at the back of the church and think, "well, if it doesn't work out, we'll get divorced!" There is painstaking care taken with every detail of the wedding day from the dress, transportation, wine choice, cake preference, first song, to the exit outfit of the bride.
Couples end up years later searching the internet for when it's time to call it quits. Then it's how to choose an attorney? Maybe find a mediator and not spend the kids' college savings on the divorce! What's better: a shark or a thoughtful, calm attorney? How do you trust the process when the person who promised to love and honor you 'til death do you part is no longer willing to complete the voyage?
And that begs the question…when did the marriage turn to seeking divorce advice?
As separation and ultimately divorce unfolds, people are frightened by the uncertainty that lies ahead. This wasn't the crystal ball viewed years earlier as the bride stood at the back of the church on the arm of her father looking ahead to her husband and their promising future.
As much as some would prefer the fast track to get it over with, it's advisable to embrace the process as it unfolds:
Approach this change as strategically as you would any significant life transition
Take it one day at a time
Make a plan and then review your plan
Plan B – probably better – emerges
Build a team of trusted experts – an attorney is one of them!
Know your situation and not what you thought it was or should be
Become an EXPERT of your case!
Recognize when you've had a victory and celebrate accordingly
Take care of yourself
Be selfish when necessary
Take a stand! And as important, know when to back down!
Know your opposition
Learn how to negotiate – take a class!
Practice everything!
Prepare agendas
Document meetings
Communicate with your attorney when you need LEGAL advice
Maintain control
Acknowledge your blessings
Know that it will end – and then the future is yours
And it doesn't look like the scene you envisioned in the crystal ball! Now peek into the future – 3 years, 5 years, 10 years! Tell us about your new life!