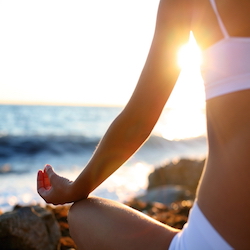 It's that time of year again to gather information for filing your annual income taxes. Many of you will be reviewing what expenses can be used for deductions against your income. As you are doing so, consider your expenses for the year for health related costs. There isn't much any of us can do regarding the expense for healthcare premiums for coverage. But there may be a lot we can do regarding what is spent each year for practitioner co-pays, prescription medications, and any other expenses for supplies and ancillary expenses related to the state of our health.
In my years in practice, and working with clients to address their health complaints, a statement I hear often is how much money is saved annually once they address various causes for underlying health issues. Many of my clients have annual consultations with me to review their status, blood studies, and any other updated testing for follow up on health issues from previous years. I encourage evaluations by their healthcare team to make sure they are maintaining improvements or to prevent other issues from becoming a problem for them down the road. But one of the benefits, aside from feeling better and truly being healthier, many report spending less money annually for what they used to spend for ongoing "sick care" versus what they spend on "well-being care".
One of the most important investments anyone can make is to do what is needed to be healthy. I know each person has varying health issues and levels that require attention and finances. But there are so many ways to improve your health, without major investments of money, time, and effort. Many small changes can reap major benefits. In addition, working with a practitioner that helps you understand and address causes of some of your health issues, and gives effective ways to eliminate them or improve your status, in the long run will be more cost effective for you over the years.
Some tips to consider if you find your healthcare costs are escalating out of control:
Ask family members and friends to make recommendations for practitioners that help them stay healthy.
Research your health conditions or status, and look for reputable guidelines to make improvements, whether it be with your lifestyle or nutritional intake.
Register and "attend" webinars from qualified experts that are offered free of charge to enhance your understanding of your health conditions and what can be done to improve them.
Discuss any changes that you wish to make with the appropriate members of your healthcare team.
Start out with small changes or singular changes and assess your improvements in a reasonable amount of time.
Be patient with yourself as you make adjustments to any lifestyle or nutritional changes.
Commit to being your own advocate for health and taking responsibility for what you choose to do or not do.
After a year or two, review your costs for medical deductions, and I believe with the right information, a consistent effort, and compliance, your expenses should start to decline. In addition, you will be feeling better and living a better life overall. As Anne Wilson Schaef states "Health is not valued till sickness comes". So invest in your health care versus your sick care because you are worth it and ultimately only you can make the necessary choices to be healthy and stay healthy.
Wishing you health, lower annual "sick care costs", and living your best life.